Dan Ashworth has admitted Newcastle United are unlikely to be at full strength for their Premier League return against Leicester. 
What's the latest Newcastle United news? 
Clearly, the first World Cup ever played during winter in the Northern Hemisphere is going to have lasting impacts.
Depending on how far players progress, return dates to club football will obviously need to be staggered, potentially costing Newcastle and other Premier League teams.
With Callum Wilson, Kieran Trippier, Nick Pope and Bruno Guimaraes away on duty for major contenders, it would be reasonable to assume they go deep into the competition. As a result, expecting them to return to Premier League action on Boxing Day – potentially off the back of the ultimate high or a crushing low – would seem somewhat outlandish.
What has Ashworth said about the World Cup? 
Speaking via the Northern Echo, Newcastle's sporting director said: "What's complicated is that some of the players will be at the World Cup, and you don't know their return date.
"If they get to the final, the return date is a week before the Leicester game. If those players get knocked out in the group stages, the return date is week three of our break. You could have players dropping in at that stage.
"Some of them might have played in three of their games, some of them might not have played a minute of the World Cup but were part of the squad. They're coming back in different conditions."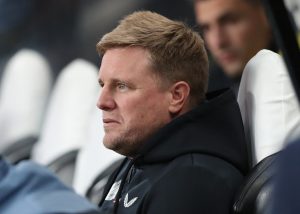 How could this impact Newcastle? 
The frustration, of course, is that Eddie Howe has rarely had a full strength squad from which to choose this season.
While that clearly hasn't had much of impact yet, the thought of having to drip-feed such key players back into the team is a disappointing one, particularly given Allan Saint-Maximin and Alexander Isak are expected back in action.
Obviously, it's the same for everyone but the World Cup could keep Howe waiting for his strongest side even longer.