Alan Brazil went wild with joy when looking at a throwback picture of Newcastle United midfielder Matty Longstaff in a Celtic shirt.
The Celtic-mad talkSPORT broadcaster noticed a picture of Longstaff, alongside his brother Sean, in a Celtic shirt as a kid when flicking through Tuesday's print edition of The Sun.
"We're talking about the Longstaff brothers and there is a great picture in The Sun, it's made my morning, that wee fella Matty with a Celtic strip on, get in there," bellowed Brazil on talkSPORT, as seen in a clip on the broadcaster's Twitter account.
While the picture of Longstaff did feature in The Sun, it was also uploaded by pundit Stan Collymore via Twitter on Monday.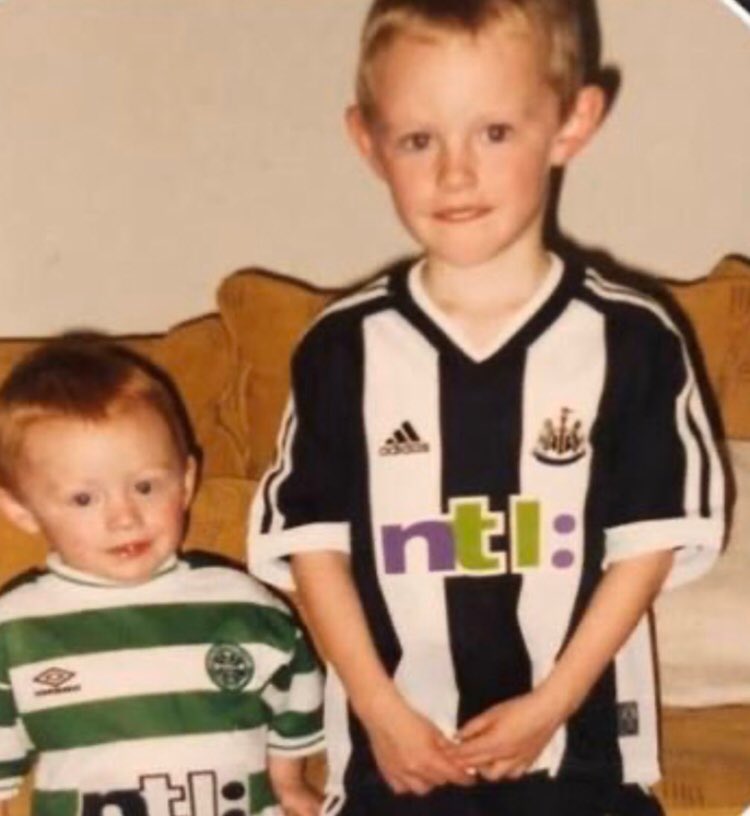 OPINION
Brazil seemed over-the-moon over the retro picture of Longstaff in a Celtic shirt and it's easy to understand why. Not only is the broadcaster a known Hoops supporter but he gushed about the 19-year-old's display in the 1-0 win over Manchester United alongside Ray Parlour previously on talkSPORT. So the thought of a very talented and promising player harbouring a place in his heart for Celtic was always going to be well reciprocated by Brazil. Longstaff has been thrust into the spotlight since his performance against Man United, and hopefully, he can handle all the attention. After all, aside from Brazil and Parlour just talking about him, Chris Sutton, Paul Merson, Darren Gough and even Danny Murphy have been speaking highly of the midfielder following his Premier League debut. The attention the 19-year-old is receiving was to be expected considering he scored the winning goal against Manchester United and generally wowed on Sunday. Longstaff made one key pass, was not dispossessed once during Sunday's game, and even ambitiously attempted seven long balls, five found their mark, to ensure he played his part aside from the goal in getting the Magpies a vital three points (Source: WhoScored).