Jurgen Klopp says Newcastle United can "absolutely rely on" on Loris Karius. 
What's the latest Newcastle United news?
The goalkeeper has not played a competitive game since February 2021 but could be called upon for Sunday's Carabao Cup final against Manchester United.
Nick Pope was sent off against Liverpool on Saturday, while Martin Dubravka is cup-tied following a short loan stint at Old Trafford earlier this season. Karl Darlow, meanwhile, cannot be recalled from his loan at Hull City, leaving only Karius and Mark Gillespie.
Clearly, it's difficult to ignore Karius' display against Real Madrid in the 2018 Champions League final. While the former Liverpool custodian was revealed to have been concussed, two major mistakes helped Los Blancos beat Klopp's team in Kyiv and the 29-year-old has not made an appearance in England since.
What has Klopp said about Karius?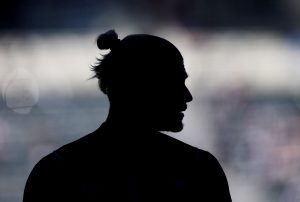 Speaking at Monday's pre-match press conference before Liverpool's game against Madrid, Klopp said (via the Metro): "I think they [Newcastle] can absolutely rely on him, there's no doubt about that.
"He's a great goalie, that's why Newcastle signed him, but of course unlucky for Nick Pope in the moment.
"Absolutely [it's a good opportunity for him]. This is what he [Karius] was working for all the time, absolutely."
Gillespie or Karius: Who should start?
While hardly ideal, Karius should get the nod.
Champions League final blunders aside, the former Liverpool stopper is simply much more experienced at the top level. He has well over 100 appearances in the Bundesliga and Premier League combined, while six of his 13 outings in the Champions League have yielded a clean sheet.
Gillespie, meanwhile, has never played in the top two Leagues in English football. To expect him to come in for Newcastle's biggest game in a a generation would be even more of a risk than asking that of Karius. At least he's done it before.