Everton forward Anthony Gordon has already admitted transfer fees are out of control.
What's the latest Newcastle United transfer news?
The England U21 international was a target for Newcastle over the course of the summer and appears to be the one player the club are trying to sign between now and the end of the transfer window.
On the face of it, Newcastle's continued interest might strike a little odd. After all, Eddie Howe's side are pushing for Champions League qualification and Gordon – who has only scored seven senior goals to date – hardly seems like the kind of huge signing to come in and instantly start pushing the likes of Allan Saint-Maximin and Joelinton out of the starting lineup, particularly for the £45m Newcastle have reportedly agreed to pay to sign him.
Still, Newcastle's recruitment since the takeover has largely been exemplary. Indeed, Howe himself has talked of strengthening the squad as a whole rather than just the starting XI during this window and the club have certainly earned the right to be trusted.
At the age of 21, there's plenty of room in which Gordon can go grow.
 What has Gordon said about transfer fees?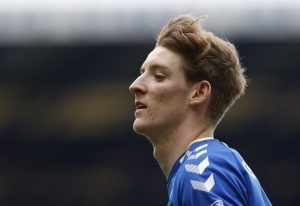 Speaking following Chelsea's summer bids thought be worth in the region of £45m, Gordon said in September (via the Evening Standard): "That's football nowadays – it's absolutely crazy.
"Personally, I don't think any player is worth that amount of money but I'm also not going to talk myself down.
"The money in football, that's just how it is nowadays. You're also paying for potential all the time these days. That's just how football goes."
What's the latest on Anthony Gordon to Newcastle? 
According to The Athletic, the deal, worth £40m up-front before £5m in add-ons, is expected to go through in the coming days.