Middlesbrough manager Michael Carrick has hailed the improving health of football in the North East.
What's the latest Newcastle United news?
Famously a hot-bed of the country's leading sport, the region has hardly had much to shout about in recent years.
All three of Middlesbrough, Sunderland and Newcastle have suffered relegations within the last decade, while the latter two in particular have railed against hugely unpopular ownership.
Still, with Carrick improving things at Boro and Sunderland showing signs of recovery all while Newcastle eye Champions League qualification and a Carabao Cup final, there is a real feeling of tangible progress both on and off the field.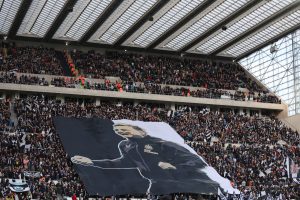 What did Carrick say about Newcastle? 
Speaking to Sky Bet, the Boro boss – who was linked with the Newcastle job during the Mike Ashley years – said: "The Middlesbrough fans expect a team that gives everything – works hard, doesn't take things lightly, doesn't look too comfortable, pushes themselves, plays on the edge, plays with a bit of excitement, emotion and passion.
"They want to see exciting football, but football in the North East for all three clubs – three of the biggest clubs at the moment – is in a positive way.
"There are different levels but for us, we're in a good moment and so are Sunderland and Newcastle. The northeast, football wise, is a good place to be."
Does English football need a strong North East? 
Clearly, you'll unlikely find Sunderland and Newcastle fans rooting for each other in any kind of capacity.
However, taking a wider view, at least a competitive rivalry between all three sides raises the profile somewhat. Given landscape of the powerhouses of English football has gradually gone south over the years, it can only be a good thing to see all of Sunderland, Boro and Newcastle not suffering through turmoil off the pitch.