Eddie Howe says all of Newcastle United's World Cup representatives are keen to get back to club duty quickly. 
What's the latest Newcastle United news?
All of Bruno Guimaraes, Callum Wilson, Nick Pope and Kieran Trippier were knocked out at the quarter-final stage, with Newcastle back in action in nine days' time.
Fabian Schar, meanwhile, exited the round before, meaning Howe avoids the rather unwelcome outcome of having players still away in Qatar when domestic football resumes.
All of the players listed offer key roles within the squad. The five names would surely make up almost half of Howe's strongest starting lineup, while Alexander Isak isn't expected to be fully fit for a while to cover Wilson, making his return even more urgent.
While Newcastle will feel confident of getting past Bournemouth in the Carabao Cup on December 21st, the trip to Leicester on Boxing Day is slightly more pressing. Lose that after the World Cup break stopped the team's searing momentum back in November and perhaps the top four dream takes a big blow.
What has Howe said about players returning? 
Speaking to The Chronicle, Howe said: "The individual player, how much football they've played at World Cup could potentially have a bearing. Speaking to all the players, I know they're very keen to come back and join us very quickly but of course, we have to have the balance right.
"We don't want to fatigue players mentally probably more than physically going into the second half of the season. At some stage, we will probably need to give them a break. When that is, I don't know."
Should Newcastle handle with care? 
While not to be dismissive about players' emotions, none of the five players played particularly key roles in the campaigns of their respective nations.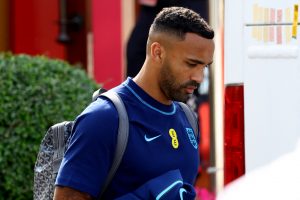 Trippier started the tournament for England but dropped to the bench after the second group game, while Schar played only half of Switzerland's fixtures. Wilson and Guimaraes only appeared from the bench and Pope did not play at all, keeping them somewhat fresh at least from a physical perspective.
Clearly, the disappointment of not winning the World Cup, particularly for those in the Brazilian and England camps, cannot be taken lightly. Still, from purely a club-centric point of view, it could have been a lot worse for Howe.