Chris Waddle believes top class players will want to join Newcastle United if they qualify for the Champions League. 
What's the latest Newcastle United news?
As the Premier League returns on Boxing Day, Eddie Howe's side face the challenge of maintaining their push for the top four.
Currently third after losing only once all season, Newcastle look a safe bet to qualify for European football in at least some capacity but, clearly, the Champions League is the competition clubs dream of competing in.
While there isn't thought to be a pressure from above in terms of the demands put on Howe this season, the fact Newcastle are currently in the mix has naturally raised expectation.
Having already traveled to Old Trafford, Anfield, the Amex Stadium and the Tottenham Hotspur Stadium this season, Howe's side will surely fancy all of the reverse fixtures given their home form since his appointment. Clearly, that's easier said than done, but this is a Newcastle team radiating a huge amount of confidence.
What has Waddle said about Newcastle and the Champions League? 
The former Newcastle winger told William Hill: "If you get in the Champions League, you need a bigger squad and a lot of players, you need two teams basically. At the minute, they probably have one and a bit.
"You'd then be talking about serious money, but they would then get the chance to buy top-quality players because they're in the Champions League. If they can stay in that top four, they'll have the option of many top players who want to join them because that's where they want to go." 
Have players snubbed Newcastle due to a lack of Champions League football?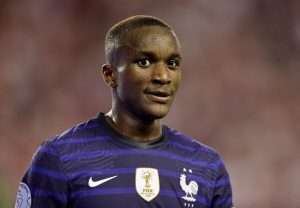 Over the course of the summer, it was claimed by The Chronicle that Bayer Leverkusen winger Moussa Diaby stayed – at least in part – at the club despite interest from Newcastle because the German side were playing Champions League football.
If Newcastle can reach Europe's top table this season, such rejection could well be a thing of the past.
Chris Waddle was speaking at the launch of William Hill's first Home Shop in Sheffield, with further Premier League Home Shops to be rolled out soon, including Newcastle and North London.