Newcastle United could be looking into the loan market during the January transfer window, according to Sky Sports reporter Keith Downie. 
What's the latest Newcastle United transfer news?
In contention to make a return to the Champions League for the first time since 2003, the second half of the season is huge for Newcastle.
While Eddie Howe's first full campaign would surely have to be considered a success whatever happens after the World Cup given the manner of the team's performance so far, the idea of returning to Europe's elite club competition is a mouth-watering prospect.
Should Howe's side keep up the kind of form they've shown for the last year or so, there's little reason to believe Newcastle cannot break into the top four. Granted, that might be getting a little carried away, but it's not as if the team haven't sustained their impressive form for a while now.
As such, the January window feels important. After a fairly frustrating summer at times (although one that has so far proved successful), Newcastle could not find the winger they seemed to have wanted given the reported chases of James Maddison and Moussa Diaby, as well as interest in Anthony Gordon.
There have also been suggestions from The Athletic a new defensive midfielder could be of interest too, given the injury to Jonjo Shelvey briefly caused Bruno Guimaraes to move out of position during what was the slowest run of results during the season so far.
What has been said of Newcastle's January plans? 
Speaking to GIVEMESPORT, Downie said: "I wouldn't be surprised to see them bring in a midfielder and a winger, with one of them being a loan.
"If they can get a loan deal done, then I wouldn't be surprised if that's what they do."
Indeed, that idea of a rather understated January approach is in keeping with reports from The Daily Telegraph earlier this month, which suggested the next big wave of spending would come during the summer instead.
Should Newcastle break the bank in January?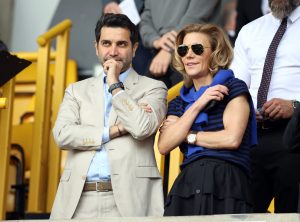 Clearly, the temptation to spend big a further solidify their Champions League push must be there.
Still, not much about Newcastle's recruitment policy since the takeover has been rash. Even during the January window as Newcastle desperately battled to bring in players to aide their battle to beat the drop, it's fair to say the club largely made the right decisions, given the success of the signings.
With that in mind, it would be silly to change that policy now. With the January window notoriously difficult to get value for money in, a more understated approach seems wise should the right deal not emerge.