Newcastle United have reached an agreement to bring Manchester City's Paul Midgley to the club as their new Head of Youth Recruitment, according to Fabrizio Romano. 
What's the latest Newcastle United news? 
After a raft of off-field appointments at Newcastle since the takeover last October, it seems the work is continuing.
Midgley, who has previously worked at Leeds United, is reportedly close to moving to St James' Park with a deal now done. At City, Midgley worked as a regional scout, though will seemingly move north to head up Newcastle's youth recruitment policy.
According to Romano, the agreement has been struck with Newcastle looking to improve in all areas.
Who is Paul Midgley? 
Clearly, it's difficult to suggest all too much is a know about an individual who works with younger players. Frankly, the talent Midgley helps sign will, more often than not, not been seen in the first-team right away.
The Athletic have previously described Midgley as a "highly rated scout" during his time with Leeds. While at Elland Road, he's said to have overseen recruitment of players between u12s and u16s.
Given City – who would it be reasonable to assume chase the best in class – took an interest, the move to appoint Midgley sounds exciting. If Newcastle can strengthen their academy now, it could seriously profit them going forward, with the likes of City and Chelsea able to generate big funds from the sales of their younger players, as well as enjoying the leading talent in their first-teams.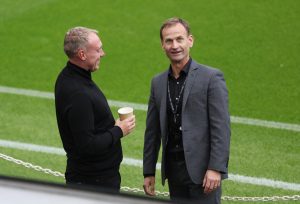 What has been said about signing youth players?
Following the addition of Garang Kuol, sporting director Dan Ashworth said (via the club's official website): "Our philosophy is to invest in our Academy and in exciting young players for the future, as well as in players required to make an immediate impact in the first team."