Newcastle United chief executive Darren Eales has warned the club cannot afford to make many missteps in the transfer market amid FFP concerns.
What's the latest Newcastle United transfer news?
Clearly, being able to spend over £200m in little over a year since from the takeover has helped Newcastle push up the Premier League, though it's the characters they have brought in that have been so impressive.
Praised for their work in the transfer market by the likes of Gary Neville, only the £25m signing of Chris Wood has failed to truly work out thus far.
Indeed, Newcastle's early spending appears much more thought out than the likes of Chelsea, Manchester City and Paris Saint-Germain, who made various botched high-profile signings.
With FFP restrictions blocking at least some of their business this summer, the margins simply aren't there for Newcastle to waste money, with Chelsea and City entering their new dawns in an age before such stringent rules were implemented.
What has Eales said about FFP?
Speaking to The Guardian, Eales said: "The reality is we aren't like Manchester City when they had the takeover or even Chelsea. We haven't got a blank sheet of paper where you can just go out and buy who you want.
"We're in a situation where we really have to hit it on our signings to get there [the top six] quickly.
"We have to get every single transfer right; we can't afford to get even a couple of players wrong."
Are Newcastle in safe hands?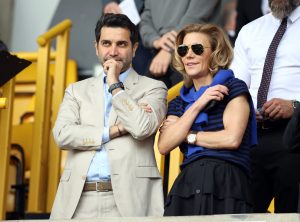 Clearly, any transfer comes with an inherent risk.
Still, the early evidence suggests Newcastle are in safe hands in the transfer market. Wood aside, all of the players signed appear to have made telling impacts and Callum Wilson even suggested recently the new arrivals were the kind of characters to help existing players raise their level, rather than upsetting the apple cart.
Refusing to pay over the odds for the likes of Jesse Lingard and focusing on maintaining the wage structure to keep the dressing room on an even keel, the recruitment has been hugely impressive so far. Long may that continue.