Eddie Howe has revealed Newcastle United are still trying to add to their squad before Saturday's Premier League season opener against Nottingham Forest. 
What's the latest Newcastle United news?
With Forest's visit of St James' Park only six days away now, Newcastle surely would have hoped not to be in this position.
While its promising to see the club won't be held to ransom, the need to strengthen the attacking line was obvious even last season, with Chris Wood not exactly hitting the ground running following his £25m move from Burnley in January.
A loan bid for Armando Broja has been rejected, while the likes of Moussa Diaby and Alexander Isak are reportedly considered too expensive. So far, the battle to bolster Howe's attacking option has been a losing one.
Clearly, there is still more than enough time to do so and, next month, the situation could look very differently indeed. Still, the striker (or wide forward) hunt has been far from ideal.
What has Howe said about transfers?
Speaking after Saturday's win over Athletic Bilbao, Howe shared the latest (via The Athletic): "As the days tick by, it seems more and more unlikely [a player will be signed before Forest]. But we are trying, as we have been all window. We're desperate to try and improve the group if we can, with the right player."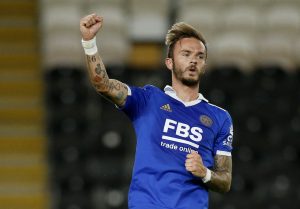 Who has been linked with Newcastle?
Over the weekend, James Maddison emerged as one of Newcastle's big targets. The 25-year-old is believed to have been the subject of a failed £40m bid, although there are suggestions Leicester could be tempted into selling for a higher fee.
Teammate Harvey Barnes is another to have been touted as a target, while it will be interesting to see what happens with Broja as Chelsea are yet to fully decide on his future.
Timo Werner, meanwhile, is another player of interest to Newcastle, although RB Leipzig could offer strong competition on that front.