Nathan Ake and Lloyd Kelly are two other names on the list of targets as Newcastle United consider alternatives to Sven Botman, according to The Daily's Telegraph Luke Edwards. 
What's the latest Newcastle United transfer news?
The club are reportedly prepared to make a "take-it-or-leave-it" offer to Lille for Botman.
While the Dutchman is a priority target on Tyneside this summer – much as he was in January – decision-makers at St James' Park are said to be refusing to pay "Newcastle tax."
Indeed, Lille's asking price is thought to have been hiked up from £30m to £36m, with the French club seemingly hoping to take advantage of Newcastle's resources.
There is, however, a reluctance to bow to such demands, with Ake and Kelly believed to be viewed as alternatives should Lille continue on this path.
Is this a good decision?
Absolutely.
In the grand scheme of things, paying an extra £6m for a top target might not seem like an awful lot, particularly given Newcastle's backing.
Still, to do that would be sending the wrong message. Free from relegation worries, displaying a willingness to be taken for a ride by selling clubs could have a negative impact in the long-run, with Lille unlikely to be the only club to try this kind of ploy.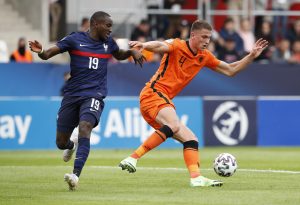 Clearly, missing out on Botman would be disappointing but Newcastle can go on without him. There are other players in world football, after all.
In 2019, Manchester City walked away from a deal for Harry Maguire when Leicester's asking price rose to a world-record fee. Instead, they waited a year and brought in Ruben Dias, who would prove transformative upon his arrival.
If Newcastle want to be considered as serious players at the top table, they cannot be held to ransom.
What has been said about Newcastle's transfer policy?
Speaking to The Athletic in February, director Mehrdad Ghodoussi said: "Agents were leaking information, selling clubs would leak, you'd see your name associated with god knows who. Not only was it a difficult window, but everybody was thinking we had money to throw around. We walked away from deals because of that. We can't set a precedent that we are there to buy at any cost."