Newcastle United have confirmed the aspects of Dan Ashworth's role as the club's sporting director. 
What's the latest Newcastle United news?
Following the news last week that an agreement had been reached to appoint the 51-year-old with immediate effect after talks with Brighton, the club confirmed on Monday that Ashworth had started his role.
The first sporting director of the PIF era, it has been a long process in appointing such a key figure and, naturally, excitement is in the air.
Still, such is the breadth of the job, it hasn't always been clear as to exactly what a sporting director does on a day-to-day basis. Back in March, The Athletic revealed Ashworth had not worked solely on Brighton's recruitment strategy.
Rather, he was the man in the "middle of the wheel" who ensured all departments worked cohesively.
What will Ashworth do at Newcastle?
In an article published on the club's official website, the job was described as being "responsible for the club's overarching sporting strategy, football development and recruitment at all age levels, and will work closely with head coach Eddie Howe, academy manager Steve Harper and head of recruitment Steve Nickson."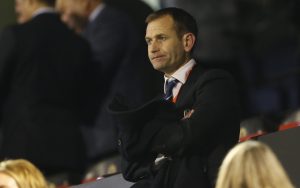 With the transfer window opening later this week (June 10th), it seems important Ashworth is in place. Luke Edwards of the Daily Telegraph has already revealed the opening stages of the summer recruitment plans have been "difficult", with teams quoting high prices following the October takeover.
Yet to make a signing – albeit we are at an early stage – hopefully Ashworth's arrival will speed up the process.
What has Ashworth said about Newcastle?
Quoted in the same article, Ashworth said: "Newcastle United is an incredible football club and I'm delighted to be joining at this very exciting time.
"Each time I've been to St. James' Park in the past, I have been reminded of the club's long history and the unrivalled passion of its fan base. It is a huge football club with great potential, and I am incredibly positive about what we can collectively achieve.
"I'm excited to start work immediately and look forward to being part of a team that is helping the club to grow and achieve long-term success."