Newcastle United head coach Eddie Howe has admitted there are limitations when it comes to the club's spending this summer. 
What's the latest Newcastle United transfer news?
After the success of the January transfer window, the first at Newcastle under the PIF ownership, it was perhaps only natural to dream of a spending spree this summer.
Still, that does not look realistic at this stage. All of Luke Edwards, Mark Douglas and Chris Waugh have hinted at a more low-key summer as the club look to balance the books, while strengthening the squad.
That's not to say ambition won't be shown by decision-makers on Tyneside, it's just that building for a brighter future will be a gradual process.
Howe himself reportedly wanted to keep the wage structure in place during the January window, keeping balance in the dressing room and helping foster an improvement from within, with new signings – still the kind Newcastle couldn't dream of making under Mike Ashley – gradually helping the club improve.
What's the latest on the FFP front for Newcastle?
Writing in the Mail, Craig Hope revealed the £94m spent in January is "impacting on future windows from the perspective of financial rules."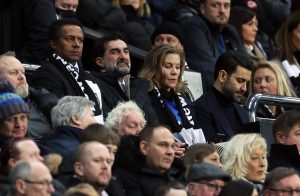 As per FFP rules, clubs are allowed to return a loss of no more than £105m over a three-year period, although investment into the training ground and academy is not included.
With these still early days in Saudi Arabian era, the owners are yet to generate income away from their own capital, chipping away at what they can spend going forward until sponsorships and the like are finalised.
What did Howe say about FFP?
Speaking on Thursday, Howe said: "FFP does impact what we can do in the summer but it doesn't mean we're totally without ambition. We're well aware that we have to change the squad and we have to make improvements but it's going to be a difficult balance."