Newcastle United are prepared to make another move to sign Sven Botman despite reports AC Milan had agreed a deal to sign him, according to Football Insider. 
What's the latest Newcastle United transfer news?
Previously, Nothing But Newcastle has brought you news that – despite interest from West Ham – both Newcastle and AC Milan remain the front-runners to sign the Dutch defender.
Indeed, Newcastle's offer is believed to be a lucrative one, while Milan will most likely be able to offer Champions League football next season and, clearly, are one of the traditional powerhouses of the European game.
Recently, there had been suggestions in Italy that the 22-year-old had rejected interest from St James' Park in favour of a five-year-deal with the Serie A leaders.
However, the Football Insider report offers a fresh latest update. They claim Newcastle bosses have not given up hope of landing Botman and will make a renewed attempt to sign him ahead of Milan, although the player is said to have reached a verbal agreement with both clubs. Now, it's reportedly at the stage where interested parties will try and thrash out a fee with Lille, who held out for £30m in January.
Are there doubts about the Botman deal?
That would appear to be the case.
The Daily Mail's Craig Hope revealed on Twitter in late March that "Sven Botman is interesting. They [Newcastle scouts] watched him when Lille played at Chelsea recently but there's also now a suggestion they're looking at other options."
What has been said about Botman and Newcastle?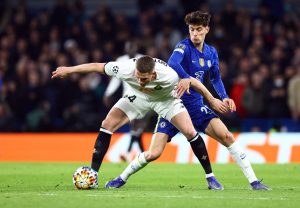 Speaking during BT Sport's coverage of Lille's loss at Chelsea, pundit Rio Ferdinand suggested Botman's style might not be suited to the Premier League. 
"I think he's been a consistent, solid performer for Lille but, again, going into the Premier League is a different proposition," he told BT Sport (via The Chronicle) in February.
"My only concern is pace. I think he's solid enough but you look at even these clips we've picked here, [he's] always slide tackling. That always concerns me when I look at a defender.
"You're sliding because you're late to something, you obviously lack pace, you've seen the danger a bit later than you should. As good as these clips do look, as a reservation that would concern me."