Andy Carroll cheekily claimed Newcastle United attacker Allan Saint-Maximin had too much money after he shared a picture of himself in front of a private plane.
The French winger shared how he was enjoying life in the caption of his latest Instagram snap, once translated, and this prompted Carroll to comment.
"You have to much money mate!!" wrote Carroll, via his verified Instagram account.
Saint-Maximin opted to reply to his teammate's six-word message by insisting it was his first time on a private plane and attached a laughing emoji to his post to make it clear he was having a laugh with the English forward.
"No bro it's my first time," wrote the winger.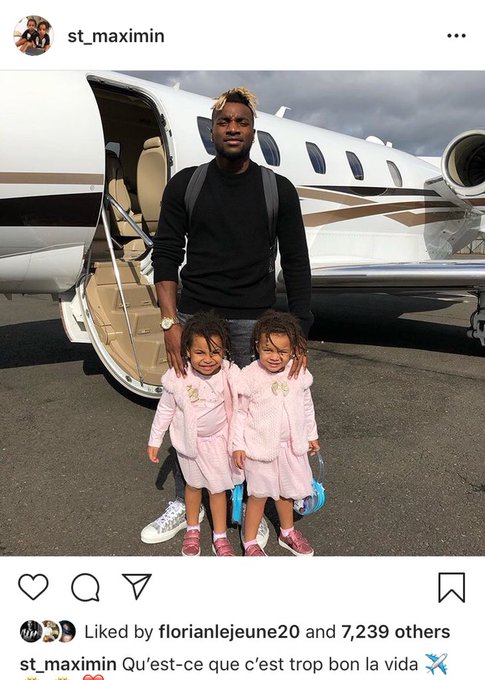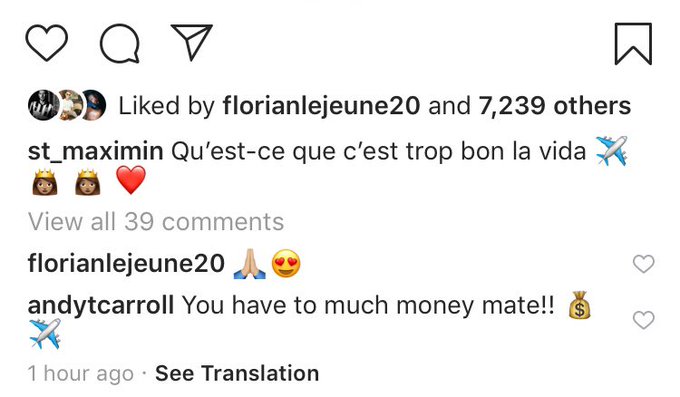 OPINION
It's good to see Saint-Maximin and Carroll have struck up a good rapport between them as they haven't exactly had the chance to link up on the pitch thus far. Both attackers arrived at St James Park in the summer, and both have seen their playing time limited due to injuries. Carroll is yet to get on the pitch to feature at all. However, that could soon all change as Chronicle journalist Ciaran Kelly previously wrote for the newspaper's online edition that the forward could be in line to make the bench against Brighton on Saturday. As for Saint-Maximin, he has played 40 minutes of football for Steve Bruce's side this season but is currently rooted to the sidelines with a hamstring injury. The 22-year-old seemed to reinjure himself in the opening minutes of the 1-0 win over Tottenham and as a result, it's unclear what he is truly capable of at St James Park. In the two brief outings he has managed, Saint-Maximin has averaged 0.5 shots per game and achieved a pass completion rate of 100% (Source: WhoScored).