OPINION
Sol Campbell and Spencer Owen were tasked with creating a Premier League XI based off Sky Sports' Power Ratings and the results of Kings Of The Match.
The former Premier League defender and the YouTuber had to create an XI based on Sky Sports' new Kings of the Premier League show (which aired 8pm on Friday, September 27th on Sky Sports Premier League).
Schar was a contender to be named in the pair's combined XI as he entered Sky Sports' Power Ratings at No.46 after his display in the 0-0 draw with Brighton.
The 27-year-old made three tackles, four clearances, including an acrobatic one that occurred on the goal line, blocked two shots and achieved a rating of 7.89 for his display on WhoScored, with no other player on the pitch being rated higher.
However, Schar's display shouldn't have come as a surprise as, despite the Magpies struggling this season, they sit 17th, he has had a good campaign so far.
The centre-back has achieved an averaging rating of 7.16 across his five league outings, contributed one goal and has averaged 2.7 tackles per as well as 1.3 shots per game to be useful at the back as well as when the Magpies push forward. (Source: WhoScored)
Schar's power ranking may not be incredibly high, but the fact he is the centre-back who has most often been voted King of the Match is telling, as it shows how often he is head and shoulders above everyone else on the pitch.
'Kings of the Match' is effectively the Man of the Match award but it's voted for by fans. (Source: Premier League)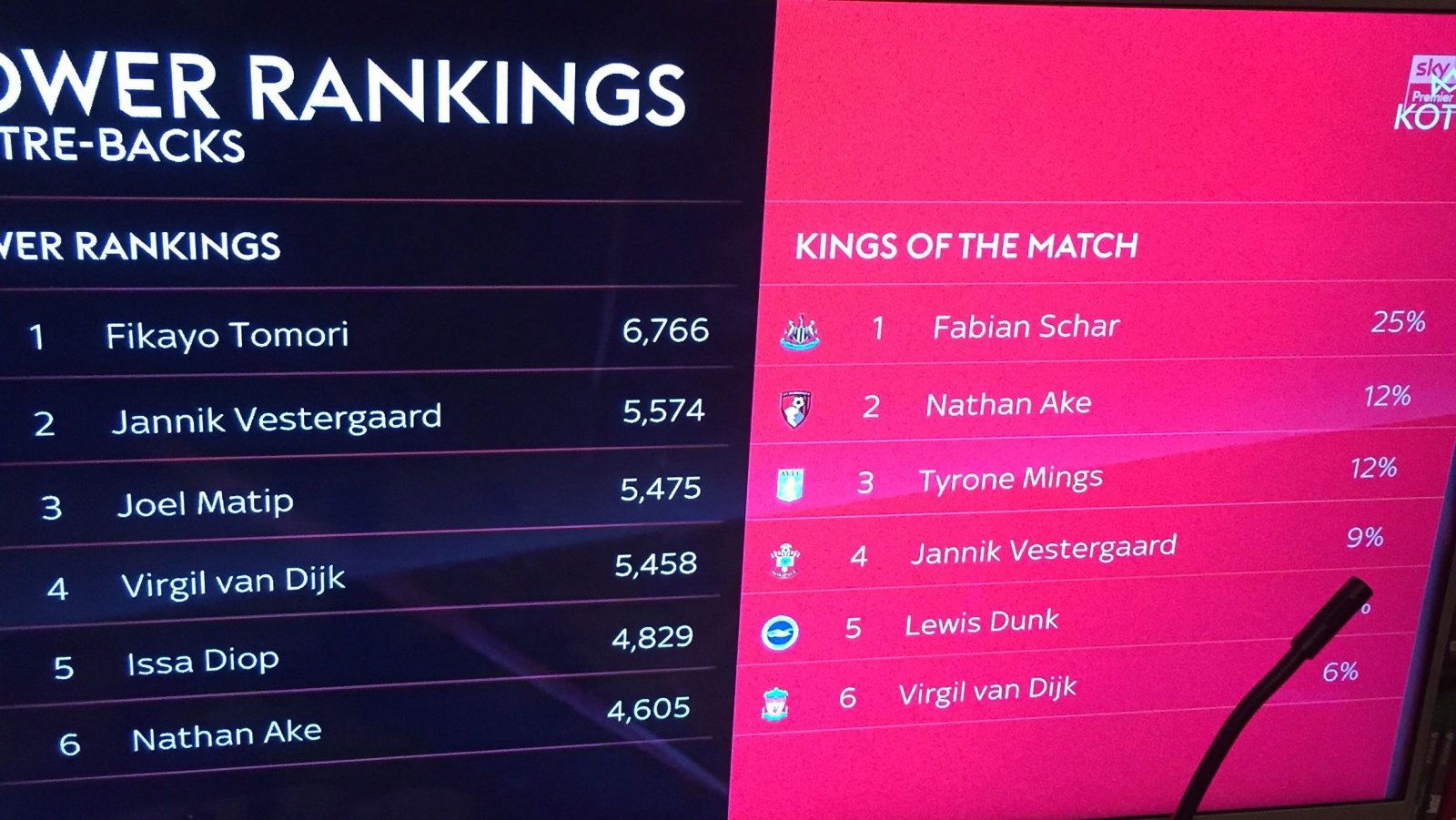 Yet despite this working in Schar's favour, Campbell and Owen didn't even discuss him making their XI and instead went for Bournemouth's Nathan Ake as well as Liverpool's Virgil van Dijk.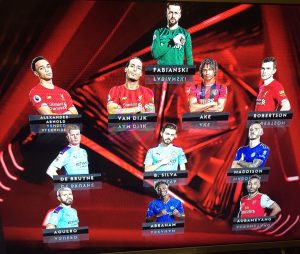 Liverpool are top of the league so it's no surprise one of their main men has ended up warranting a place, but surely Schar has the edge on Ake?
The 24-year-old has averaged 1.7 tackles across his six league outings, which is lower than Schar, averaged a lower rating as his is 7.00 and while he has the same amount of goals as the Magpies centre-back this season, he has just about averaged less shots per game, as he has registered 1.2 per match on average. (Source: WhoScored)
So you feel Ake has only been named ahead of Schar as Bournemouth are flying high in the league, they sit sixth, whereas Newcastle are near the bottom, and that's unfair as that isn't the Swiss defender's fault.
Based on the stats you, therefore, have to believe that Schar is surely hard done by to be left out of Campbell and Owen's Premier League XI.