Ian Wright reacted to Kevin Nolan delivering his verdict on Newcastle United owner Mike Ashley by sharing a gif of a child crying.
Nolan had previously appeared on talkSPORT on Friday in order to discuss the Magpies owner and the former Newcastle midfielder opted to defend him.
"You can't fault Mike," said Nolan, as quoted by talkSPORT.
"I feel for the fans, and I feel for Mike as well.
"It's crazy because being a player and knowing Mike and also being close to the fans, I feel torn because I know exactly how hard he is trying to give the Newcastle fans what they want.
"When he first went he had great intentions of putting Newcastle back on the map and obviously he's lost that now and he wants to sell it, he wants to get out."
Wright shared his views on Nolan's remarks about Ashley, via his Twitter, by replying to talkSPORT's tweet showing the former Magpies midfielder talking about the businessman, by just posting a gif.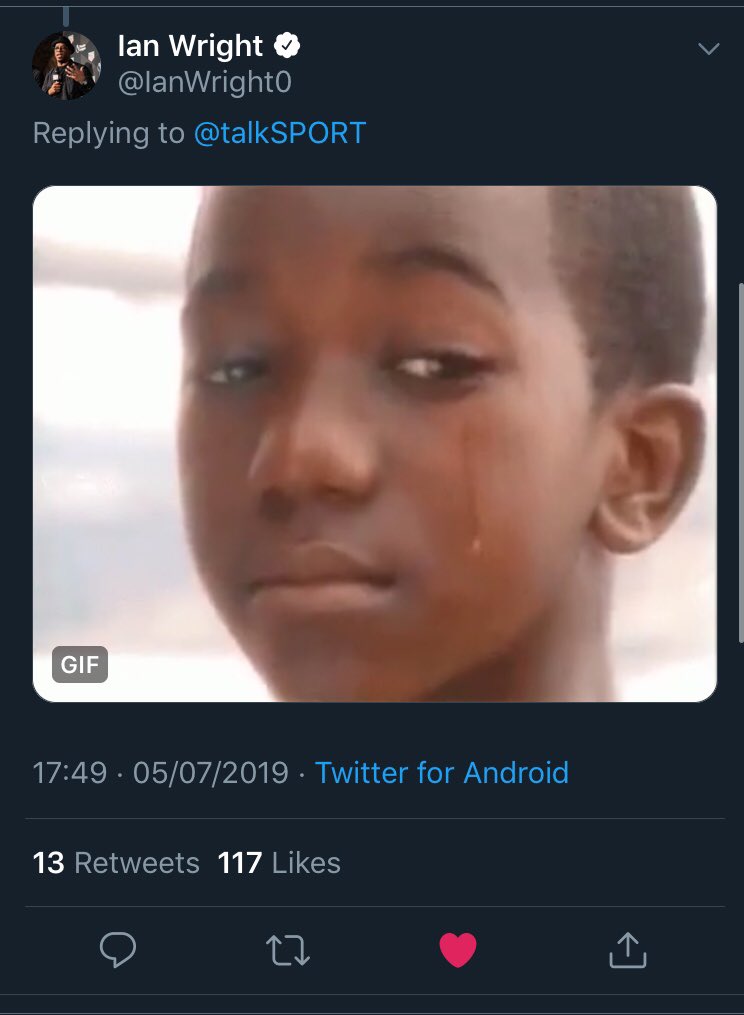 OPINION
Wright may not have tweeted a single word, but it's still clear how he feels about someone defending Ashley. The former Arsenal player's use of a crying gif shares his disapproval and disappointment that someone who knows the club well, like Nolan, could stick up for him. It's hard to see where Nolan is coming from, as Newcastle fans have every right to be displeased with how Ashley runs their club. You just have to look at the Magpies recent departures for more information. Rafa Benitez is no longer manager of the Magpies, despite racking up an impressive 1.48 points on average per match, as per Transfermarkt, while in charge and despite guiding the Magpies to two comfortable finishes in their last two Premier League seasons. So surely seeing a talented manager like Benitez walk out the door has to be at least partly Ashley's fault. Then there's the recent exit of Ayoze Perez. Leicester City confirmed the signing of the 25-year-old attacker on Thursday and when you consider he was the Magpies' top scorer in his 2018/19 campaign,  why should Ashley not be judged for selling arguably the club's best player without a replacement lined up. On this occasion, it's clear Wright understands Newcastle fans more than Nolan ever could based on his reaction to the ex-Magpies' remarks.