Singer-songwriter James Bay took a dig at Newcastle United owner Mike Ashley after Steve Bruce was pictured taking his first training session as Magpies boss.
Newcastle's official Instagram account shared a picture of a very-tanned Bruce in training and pointed out he only arrived in China just an hour earlier.
The snap saw Bay take to his personal Instagram to take a swipe at Ashley as he sarcastically asked whether Bruce had arrived to announce a new owner of the Magpies.
"Is he in China to announce a new club owner too..?" wrote the musician.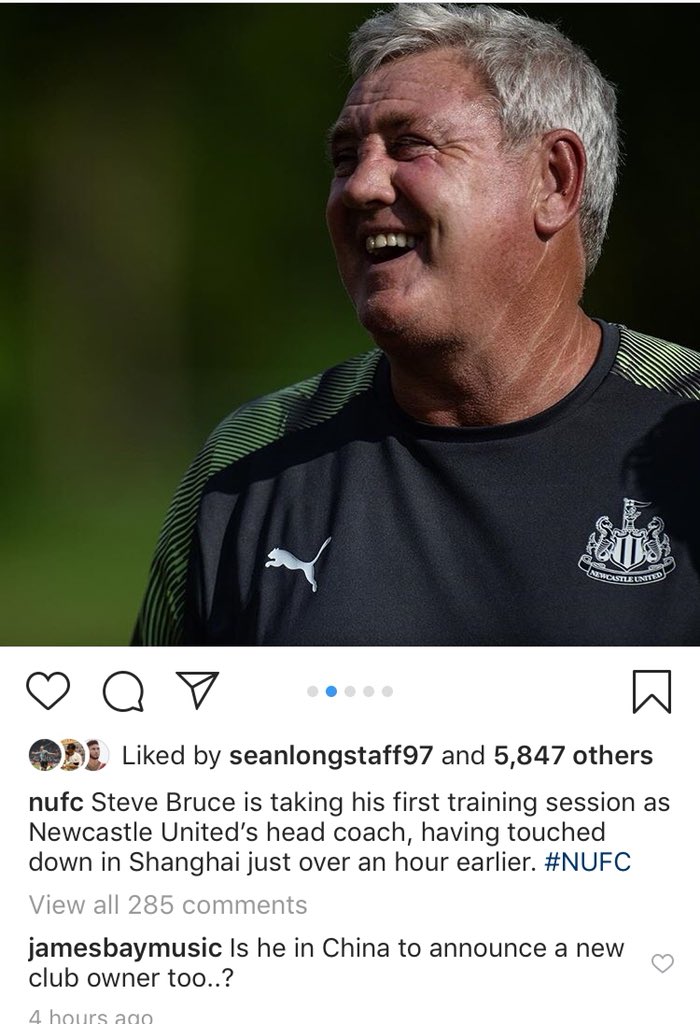 OPINION
Bay is clearly taking a dig at Ashley by hopefully asking if a new owner is inbound, and he is probably not the only person fed up with the businessman in the North-East. After all, Bruce's recent appointment as Rafa Benitez successor has surely ruffled a few feathers, as it's a clear downgrade on paper. Benitez is a manager who has won prestigious competitions such as the Champions League, whereas Bruce's trophy cabinet as a manager has more cobwebs than silverware. At the end of the day, Ashley is the one who oversees the hiring and firing of managers and with Bruce being such an uninspired choice to succeed Benitez, it's obvious why Bay has taken a dig. While Bruce has a hard enough job as it is at St James Park without Newcastle fans getting on his back, frustration surrounding the club is an all-time high and he'll probably have to put with some stick coming his way in the coming weeks, even if Bay has directed his fury at Bruce's boss on this occasion.