Joselu sent a message to Newcastle United fans after it was confirmed that he was joining Spanish club Alaves on a permanent basis.
The Magpies confirmed, via their official website, on Monday that the 29-year-old forward had joined Alaves for an undisclosed fee in order to end his two-year stint at St James Park.
Shorty after Newcastle confirmed that Joselu had sealed an exit, the forward sent a message to Magpies supporters to thank them for all their supporter and wished them well for the upcoming season.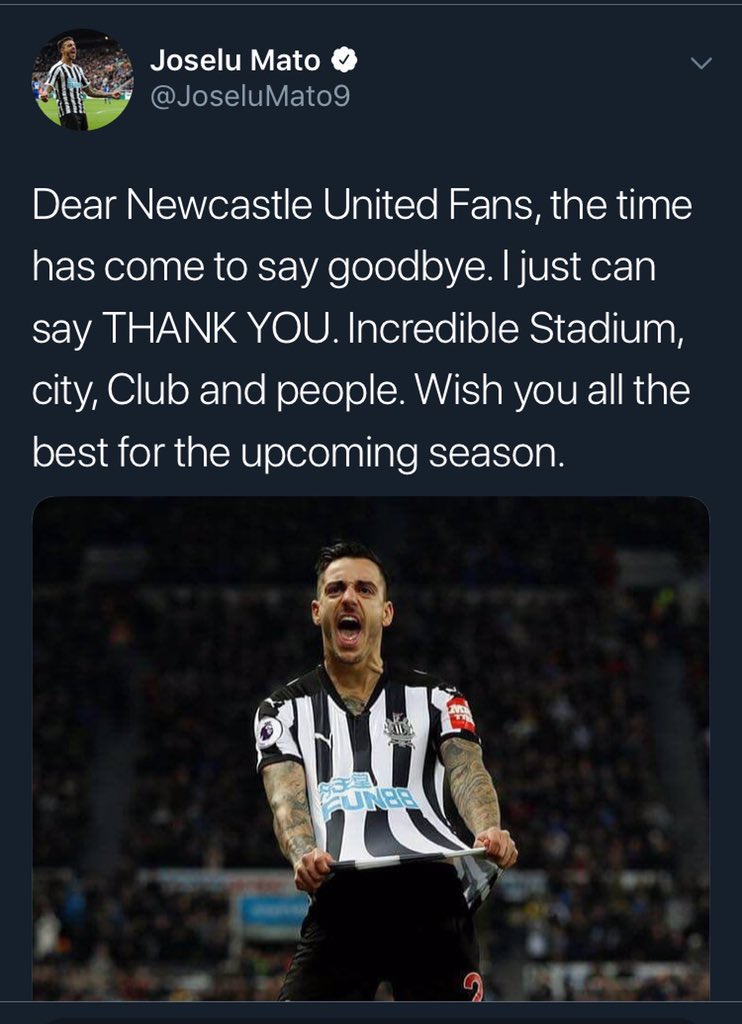 "Dear Newcastle United Fans, the time has come to say goodbye. I just can say THANK YOU. Incredible Stadium, city, Club and people. Wish you all the best for the upcoming season," wrote Joselu via his Twitter account.
OPINION
This message is typical Joselu. It's hard to dislike the 29-year-old forward as he always appeared to appreciate playing for the Magpies. The attacker's message shows how grateful he was to be playing at St James Park on a regular basis and it's just a nice ending to his Magpies' journey. While it is a touching message, it is for the best that Joselu is on the move. The 29-year-old's spell at the Magpies hasn't exactly been a successful one after all. Joselu managed only seven goals in his 52 outings for the Magpies after joining from Stoke City in August 2017, and never really looked a prolific force for the club. The forward managed just three goals in his 2018/19 campaign and averaged a goal every 296 minutes in his latest season (Source: BBC). When you consider that Salomon Rondon averaged a goal every 218 minutes and Ayoze Perez got one on average every 229 minutes, it shows where the former Magpie ranked. However, given that Joselu always worked hard for the team, there are probably loads of Magpies supporters wishing him well at Alaves.