Sylvain Distin has taken to social media to send a seven-word message to Newcastle United attacker Christian Atsu as he prepares for the upcoming Africa Cup of Nations competition. 
The Ghana international took to social media to show that his preparations are well underway for this years Africa Cup of Nations, which will be held in Egypt.
The 27-year old uploaded a post to his personal Instagram account, captioned: "If you've never been there before, never say it's easy. #Afcon2019 #Ghana #Preparation #GodWin"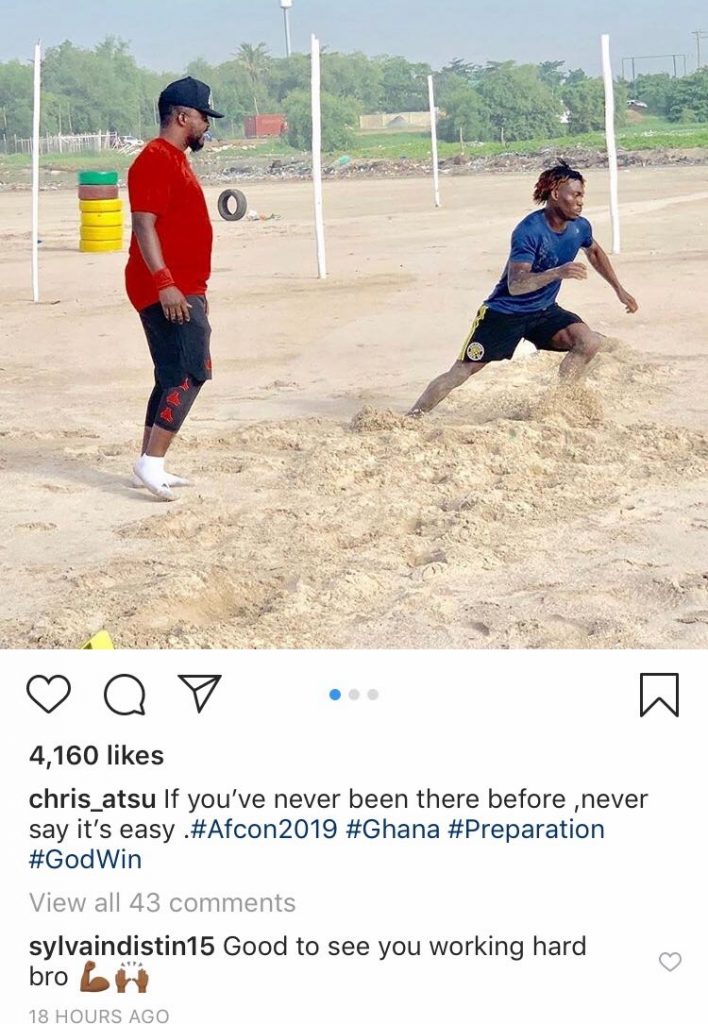 Former Magpies defender Distin then sent the Newcastle winger a message in response to the post from his personal Instagram account, saying: "Good to see you working hard bro"
OPINION
Although Distin only played 31 times for Newcastle over a single season during their 2001/2002 campaign, it seems that the former defender is still keeping an eye on the goings on at the club, Atsu in particular. The Ghana international has had a fairly mixed season this year, scoring a single goal over 32 appearances in all competitions for the Magpies, however he will no doubt be looking to top the season off with international success in the Africa Cup of Nations. However, Newcastle fans will no doubt be delighted by the fact that Atsu is clearly putting the work in for the competition, which assuming he doesn't pick up any injuries over the summer, will mean he is fit and ready for another season in the Premier League. Distin probably speaks for the majority of the Newcastle faithful when saying that it's good to see the 27-year old working hard in the lead up to the international competition.