Newcastle United and Everton are among the English clubs currently weighing up a summer offer for Olympiakos defender Leonardo Koutris, according to The People.
The newspaper's print edition (Sunday March 24th, page 47) claims that the Magpies are one of the clubs keen on the 23-year-old left-back who is currently being scouted by a cluster of Premier League sides.
The People report that Olympiakos rejected a £5million bid from Genoa for Koutris in January and there's no word on whether the Greek giants would be open to selling him.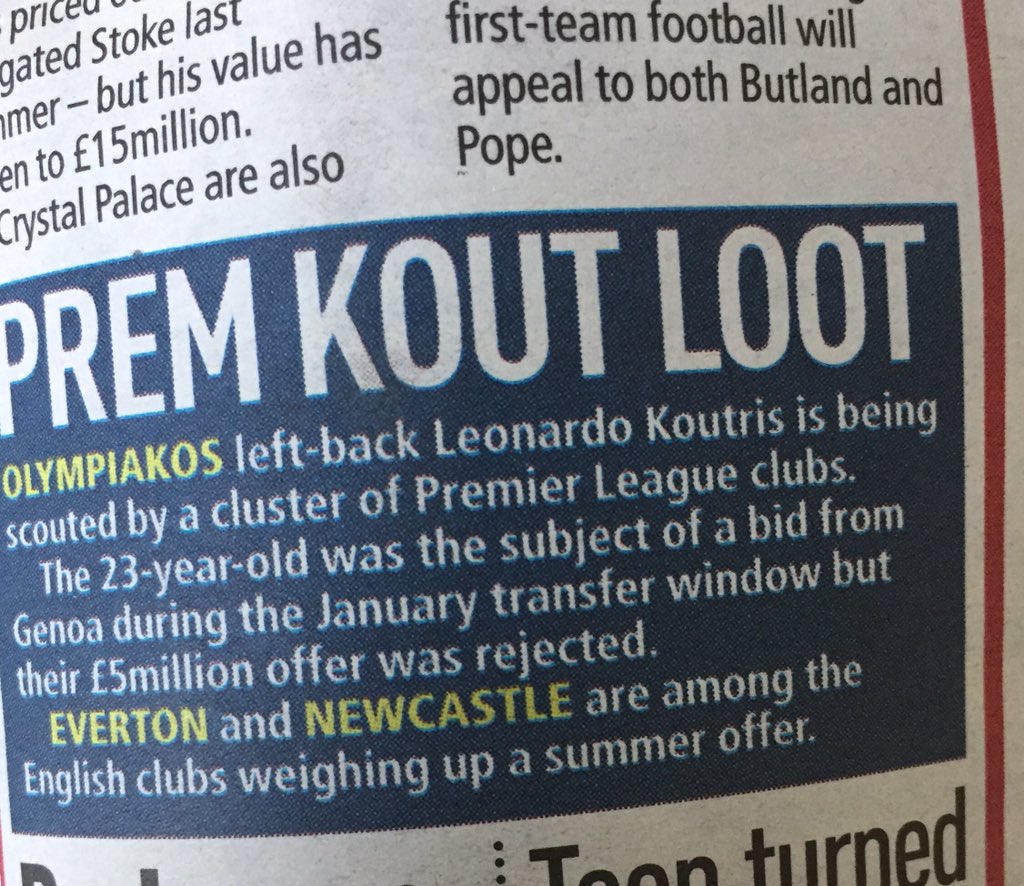 OPINION
The Magpies would be wise to make a bid for Koutris as he is the type of player needed at St James Park. The left-sided flyer, who has one cap for Greece, would be capable of being cover for first-choice left-back Paul Dummett but also has the skills to leap frog the Wales international in the pecking order at the club. However while the 23-year-old would be a decent summer signing, whether the Magpies can get a deal done is debatable. Olympiakos rejected a £5million bid for Koutris in January and that means they're either determined to keep him or want a much higher offer to be tabled. The Magpies won't have any chance of landing the 23-year-old if the Greek giants are stubborn about keeping him as the left-back is contracted to the club until 2021. Also if Olympiakos want a figure significantly higher than £5million then you feel the Magpies will look elsewhere, as they always avoid paying over the odds for players.